【ドリーンのお気に入り】
2018年05月24日
Dear Flower Lover
Are you sharing the FLOWER POWER?
When I was 12 years old my teacher asked me ; What is your biggest dream Dorien?
My answer was; To make ALL PEOPLE in the whole world SMILE. 😃
Now 45 years later this is still my biggest dream to make people happy and smiling with FLOWERS.
Unbelievable experience for me was with the Warm Heart Project for the Children in Tohoku after the earth quick 2011.
FLOWER POWER did made the CHILDREN SMILE even after this tragedy.
This children showed me the power of the flowers, the warm heart and the beautiful smiles.
You can find photos and videos of the warm heart project (atatakai kokoro) :
http://www.facebook.com/ATATAKAIKOKORO
I am so grateful to be a flower designer, through the flowers we can touch peoples hearts.
Follow your dreams.
Follow your heart.
Take one step today to realize your dream!!
Please let me know your dream !!
Love Dorien Roling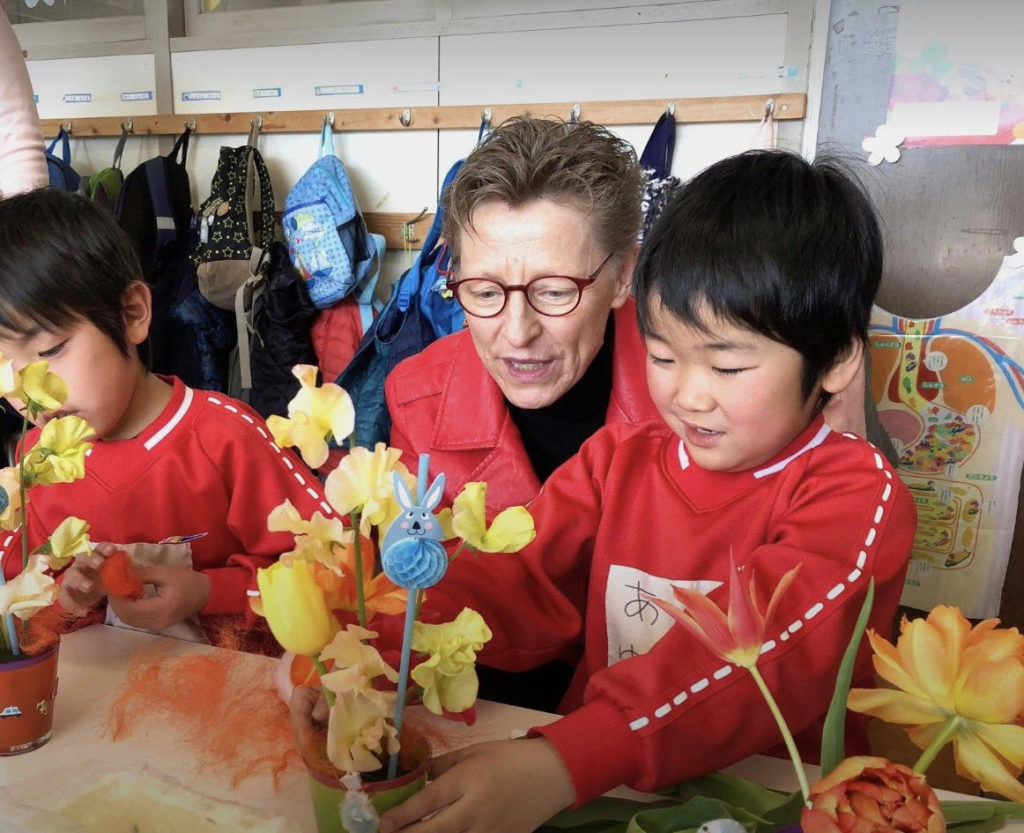 【ドリーンのお気に入り】
2018年05月16日
Dear Flower Lover
Even in our bed room you could find pot plants ready to sell in our flower shop for Mothe's day.
Mother's day is the No.1 busiest day of the year🌱.
When I was 6 years old I ask the florist: what can I buy for my mama and show her my savings ( I had only 50 cent=30 yen. )
Proud with a plant full with flowers I stepped out of the shop 😊.
With Mother's day we give flowers 💐, flower bouquet, pot plant. All kinds of flowers all kinds of pot plants. This is so different than in 🇯🇵 Japan where the red Dianthus are popular.
With Mother's day we visit our mother and give her flowers and other presents 🎁.
As for me I live in japan 🇯🇵 I ask my friend to deliver flowers to my mother in the Netherlands.
Flowers are in our daily life, many people buy every Saturday fresh flowers for enjoy the weekend. It's our culture:)
Let's enjoy the flower power !!!
Love and appreciation to all Mothers 🙏🌹🙏🌹🇳🇱❤️🇯🇵
Dorien Roling