【ドリーンのお気に入り】
2018年06月28日
Dear Flower Lover
Sharing flower power ​and passion for flowers became ​my​​ lifetime work.
The love for flowers I got from my grandfather.
Knowing that flowers makes people​​ happy​ and warms their hearts,​ ​is my drive to continue teaching it gives me great satisfaction.
Flowers for​ happy weddings​,​ flowers for grieve, flowers for new born babies​ for graduation, opening new business, birthday, wedding anniversary, valentines, mother's day​.
Flower tells I love you​, I care about you​.
How great it is to receive flowers!!!
Once I had to teach ​17 ​directors from hospitals all male- first time for them to make a flower arrangement.
Being creative – using ​their​ sense , a great way to massage ​their​ brains creativity!!
Later we heard that their wife's where so surprised and happy with the hand made flower arrangements by their husband.​!!
Lets keep sharing our beautiful flower power job to make as much as possible people happy. Please get my FREE E-BOOK how to SPEED up your working time to make flower arrangement. Free download;
https://dorien-flowerdesign.jp/ebook/
Relax, Smile and Enjoy the Flower Power.​
​Love Dorien Roling​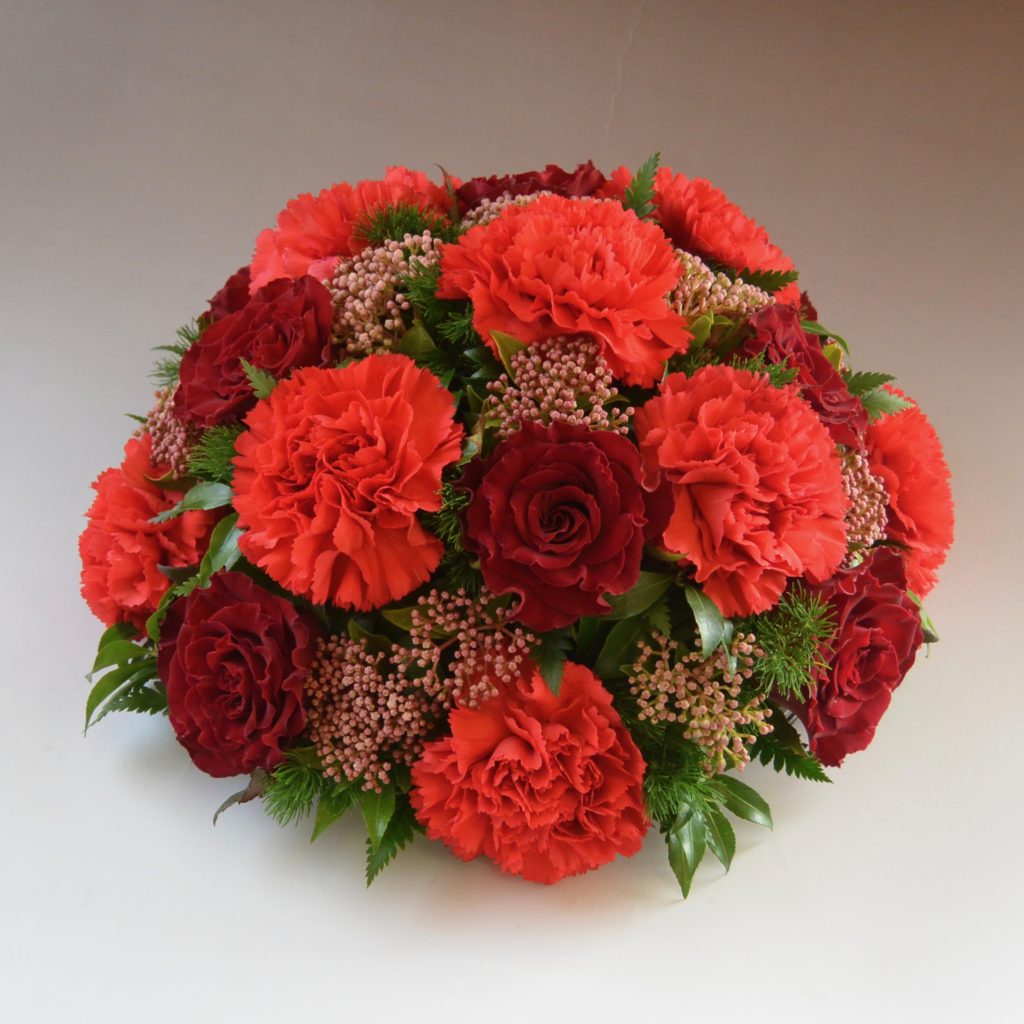 【ドリーンのお気に入り】
2018年06月21日
Dear Flower Lover
Time =Money inspired me to make a e-book about SPEED.
#Speed in your flower shop; Making a hand tied bouquet – in front of your customer 🙁 :):)
#Speed in a flower examination; Can you make it in the time frame.
#Speed in your demonstration; making a hand tied bouquet in no time always give your students/ audiences a "WHOOOO" moment !!!
You are the expertise and have to show that!!
I made a e-book about my SPEEDY points that I use every day. hope this tips will help you to speed up!! Of course practice every day is the main key point for our SPEED.
Here's the link to my free e-book
https://dorien-flowerdesign.jp/ebook/
1)Please let me know which tips you liked most?
2) Do you have other SPEED UP tips? Please let me know!!
Let's keep sharing the flower power to make our heart warm and 😃 happy.
Love Dorien Roling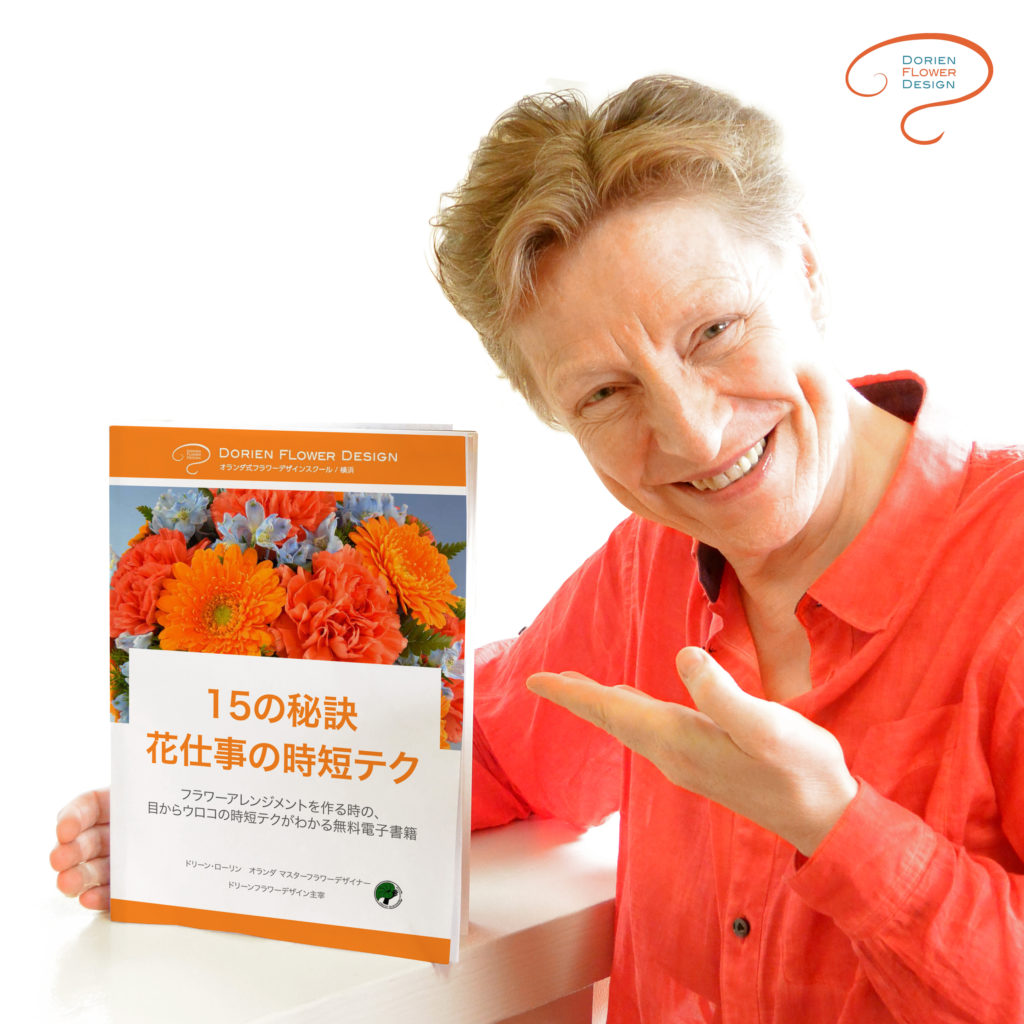 【ドリーンのお気に入り】
2018年06月12日
Dear Flower Lover
​​​Tokyo & Amsterdam ​10.000 km​.​ between us​.​
She LOVES flowers and that is easy to arrange for me.
My florist friend make a flower bouquet with my mothers favorite flowers.
She deliver them, and instead of the message card I make a video message.
So my mother get fresh flowers and a short video. What a great way to make her happy​​!
Flower power makes people happy.
Do you like to study Dutch Flower Arrangement?
Last call for our OPEN LESSON day 16 June.
In the morning I will show you what kind of beautiful flower design you are going to master, and in the afternoon you will make a hand tied bouquet . Welcome to join !!
Relax, Smile and Enjoy the Flower Power.
Love Dorien.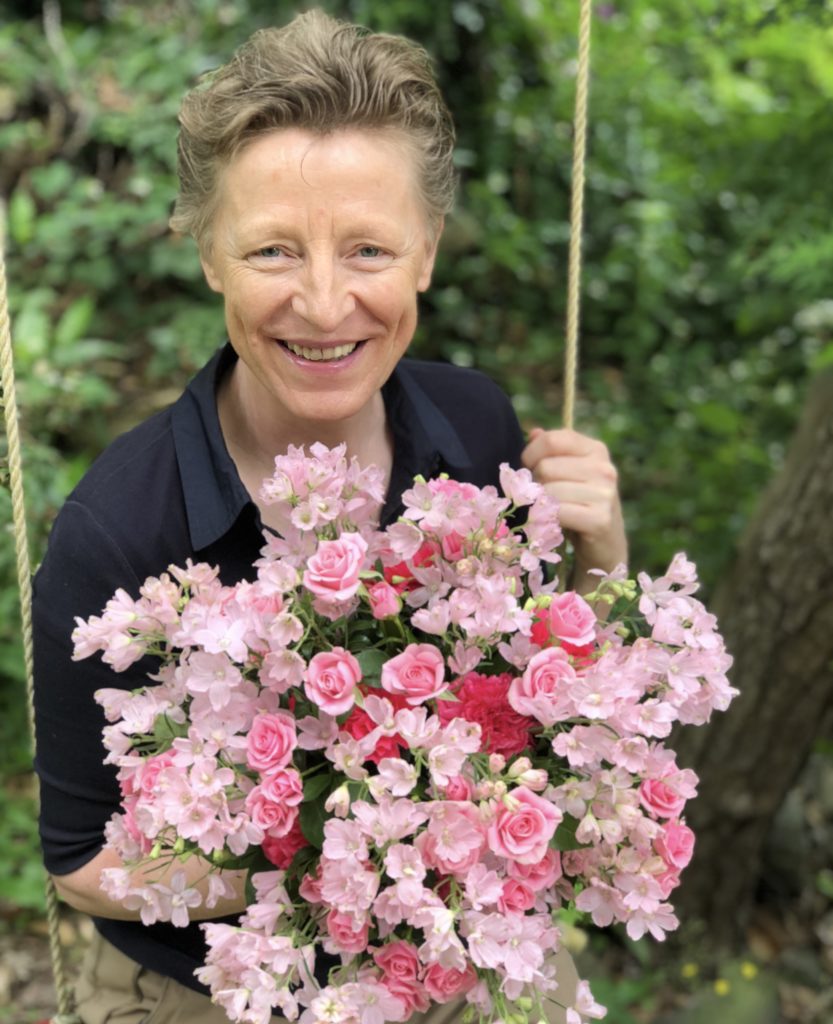 【ドリーンのお気に入り】
2018年06月03日
Dear flower lovers;
For me to use Horse with carriage on my wedding day is most romantic.
Being picked up from my house (I can hear the click clack from the horse shoes :):):):)drive to the town hall decorated with beautiful flower arrangement to marry and then take a nice tour with the 🐎 carriage in nature to make some great photos.
Can you imagine the carriage decorated with beautiful fresh flowers!!!
This is for me no 1. Their are also other options: antique car or your own car, motorcycles, bicycle or 🚣🏻‍♀️ boat. All unique transportation options in the Netherlands 🇳🇱 for the wedding day.
And all decorated with fresh 💐 !!!! Which one you like to use on your wedding day? Please let me know🙏.
1) horse & carriage 🐎
2) antique car 🚙
3) you own car 🚗
4) motorcycle 🏍
5) bicycle 🚲
Students make this modern car 🚗 decoration in the ADFA Advance Dutch Flower arrangement lesson.
Are you already follow me on Instagram? https://www.instagram.com/dorienflowerdesign/
Relax, smile and enjoy the flower power!!
Love Dorien Roling