【ディプロマ DFA1】
2020年03月30日
Dear Flower Lover
I was so proud to announce that we have 20 students + our DPFD Dutch Professional Floral Design Association members to celebrate 🎉 our (A)DFA Diploma ceremony at the Netherlands 🇳🇱 embassy 14 April …..
But because of the corona virus they can only allow events with max 10 people ……till end of April 2020.
We will postpone our ceremony and hope the virus will calm down soon.
In the Netherlands all schools, restaurant, hairdressers end so on are closed.
Flower shops are very busy to deliver flowers- Dutch people love flowers what gives a relaxed atmosphere.
Let's enjoy the ❤️ quiet moment ❤️connect with your friends moments ❤️Inside dialogue moment ❤️Let's send out loving energy to all who suffer from this corona virus❤️.
Let's focus on what we can do today, what can you do today?
Relax, Smile & Enjoy the Flower Power.
Love 💕 Dorien Röling Flower Power Team 🌷🌹❤️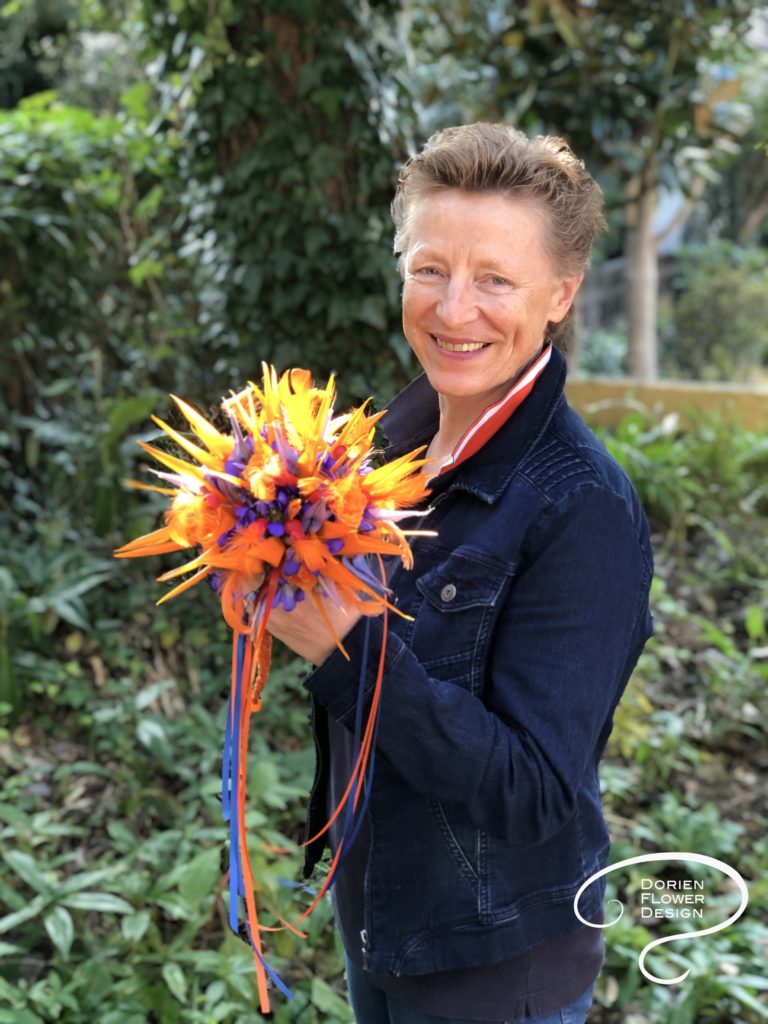 【Tools】
2020年03月02日
Dear Flower Lover
Tie rips is a very quick way to fix things together.
We are using this technique in the ADFA Advance Dutch Flower Arrangement course. You can fix the tie ripe with this special tool.
Please look on our FB for short demonstration how to use and the difference between this 2 tools.
Ps) Bought on-line: Blue ¥1.000 Gray ¥12.000.
Relax, Smile and Enjoy the Flower Power.
Love 💕 Dorien Roling Flower Power Team🌹🇳🇱❤️