オランダ・ライフ(7件中 / 7件)
2018年8月9日
Dear Flower Lover
Very much happy surprised I was to see so many flower bouquets and so many fresh flowers in the flower shop; Groen Flora in Bilthoven
Summer holiday season 4 August and 30 degrees outside and in the shop 7 flower designers making arrangements and bouquets.
It was so nice to see papa Joop Groen (83) again still working, making bouquets and going to the Aalsmeer flower action market.
I worked for him in this beautiful flower shop in 1988, just before I went to Japan.
Mr. Willem Groen start this shop in 1934, his son and wife Joop & Lenie Groen took over in 1978 and since 1993 John & Marcel Groen.
High level, super quality and many arrangement are ready for the costumers in Bilthoven what is a very wealthy town with many huge houses.
John Groen his son 15 years old was painting one part in the shop, a really family flower shop.
www.groen-flora.nl
Thank you Family Groen and all flower designers for the warm welcome with coffee and coffee broodje!!!
more photos →
FB
Relax, Smile and Enjoy the Flower Power.
Love Dorien Roling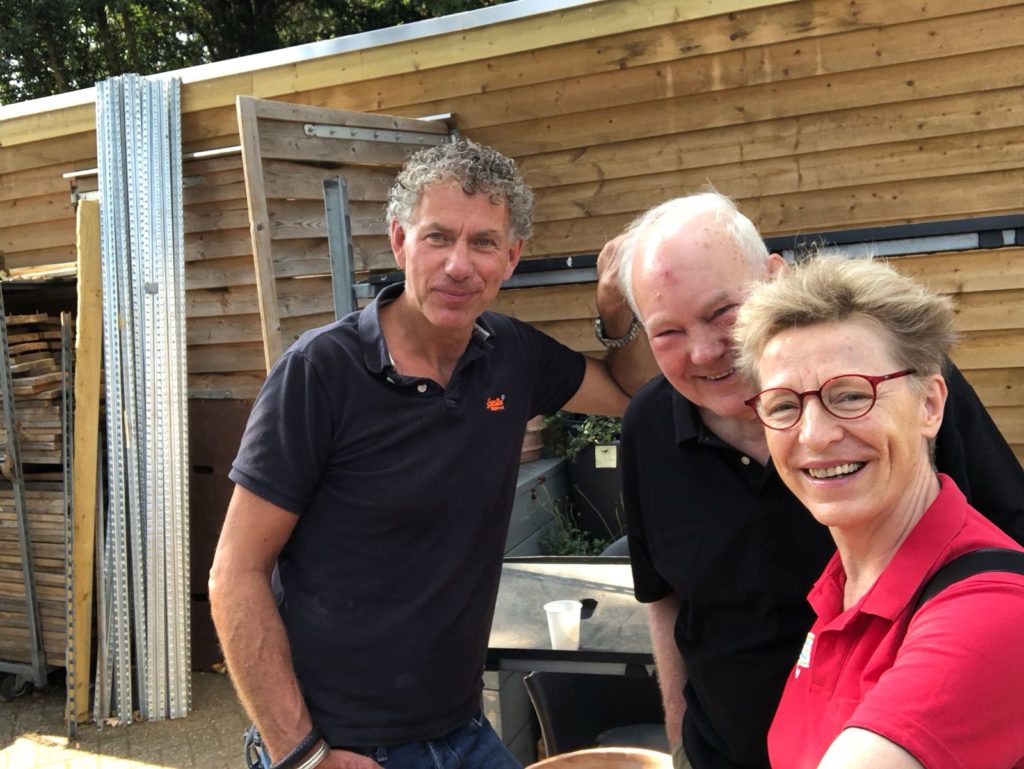 2018年8月4日
Dear Flower Lover
Her dream came true: Tara Vos (the lady on the photo) opened her flower shop on her birthday 15 June 2018. Aloha Bloemen, what stand for Love + Gratitude + Compassion 3 ingredients with flowers.
She has a nice outside presentation with pot plants and the fresh flowers, hand tied bouquet are inside the shop.
Her husband Sel Vos (on photo) (carpenter) helped her with the renewal of the shop interior and painting. For flower arrangements photos please visit her website :
www.alohabloemen.com
Thank you very much for your time Tara and success with your flower shop!
Relax, Smile and Enjoy the Flower Power.
Love from the Netherlands 🇳🇱
Dorien Röling
more photos →
click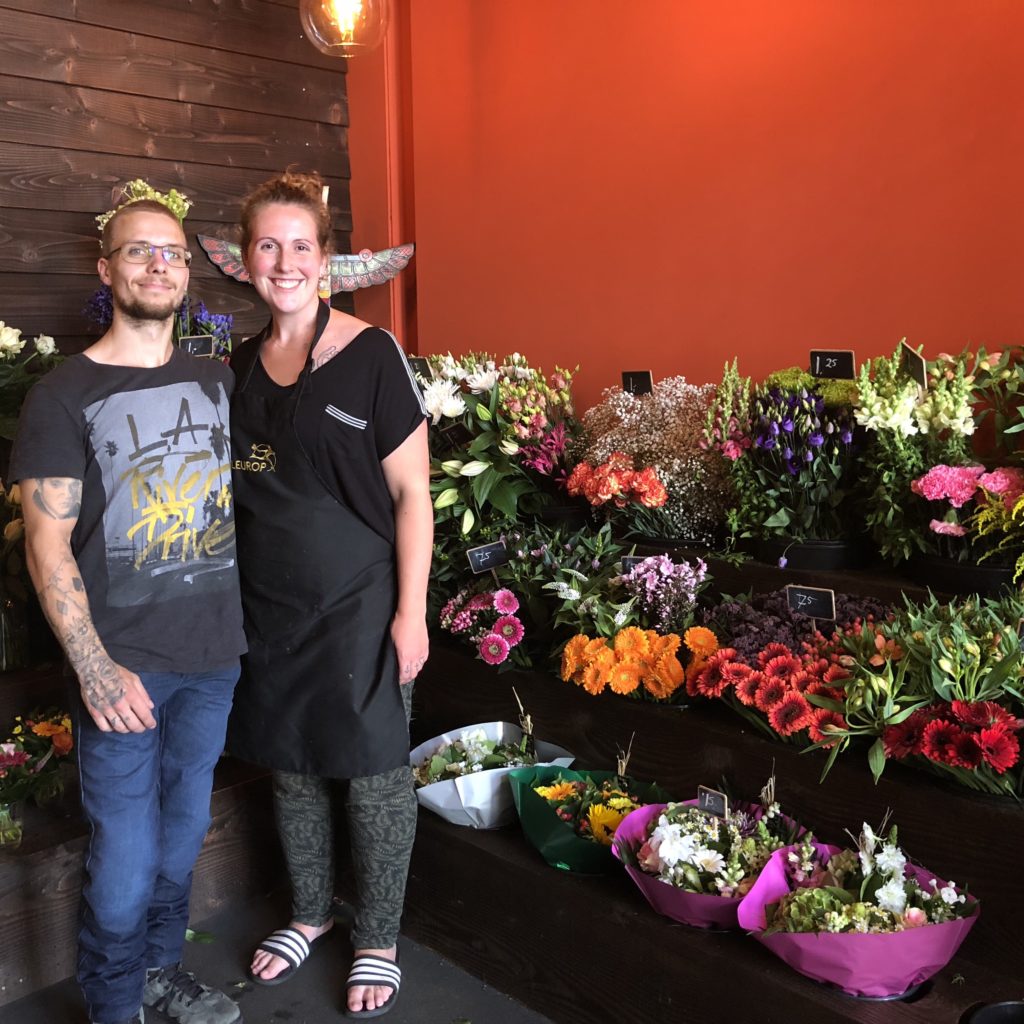 2018年5月16日
Dear Flower Lover
Even in our bed room you could find pot plants ready to sell in our flower shop for Mothe's day.
Mother's day is the No.1 busiest day of the year🌱.
When I was 6 years old I ask the florist: what can I buy for my mama and show her my savings ( I had only 50 cent=30 yen. )
Proud with a plant full with flowers I stepped out of the shop 😊.
With Mother's day we give flowers 💐, flower bouquet, pot plant. All kinds of flowers all kinds of pot plants. This is so different than in 🇯🇵 Japan where the red Dianthus are popular.
With Mother's day we visit our mother and give her flowers and other presents 🎁.
As for me I live in japan 🇯🇵 I ask my friend to deliver flowers to my mother in the Netherlands.
Flowers are in our daily life, many people buy every Saturday fresh flowers for enjoy the weekend. It's our culture:)
Let's enjoy the flower power !!!
Love and appreciation to all Mothers 🙏🌹🙏🌹🇳🇱❤️🇯🇵
Dorien Roling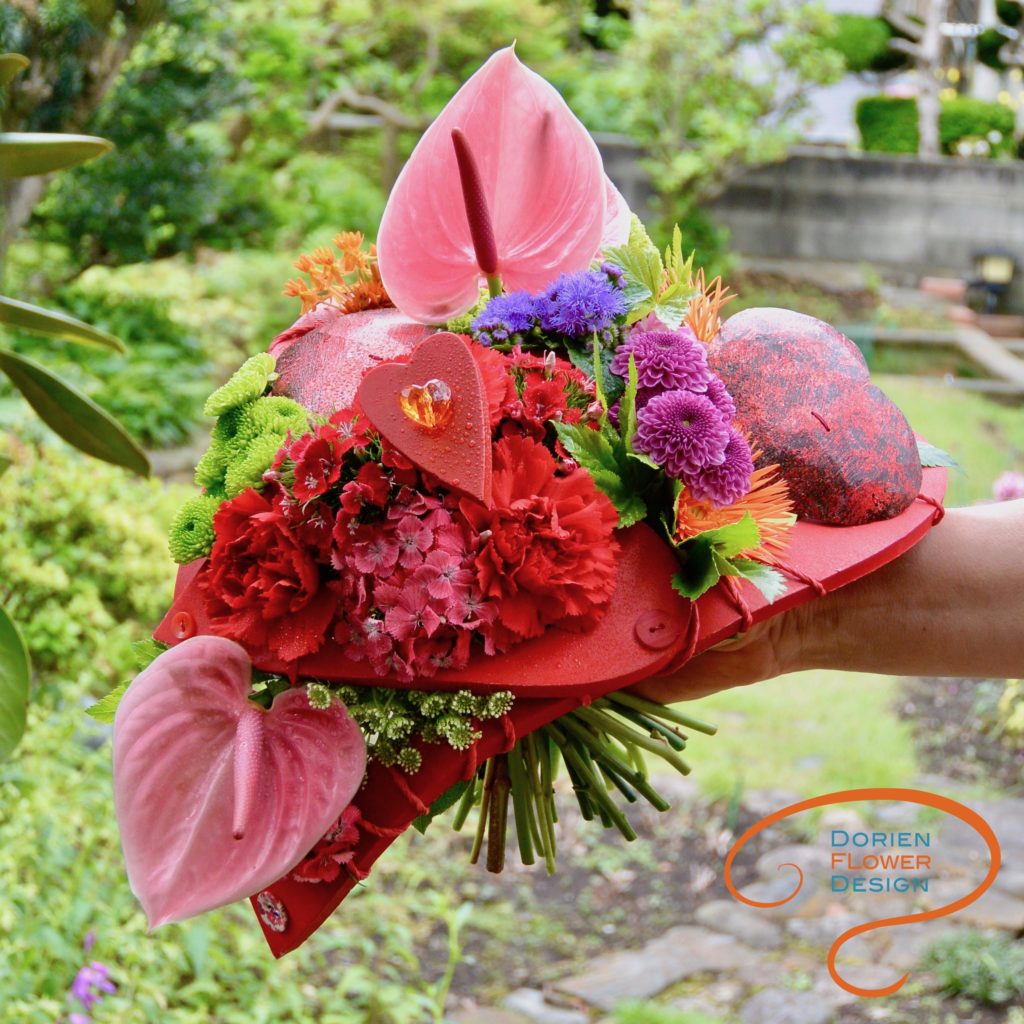 2017年8月22日
Dear Flower lover
Do you enjoy green pot plants?
Can you feel their energy?
One of the trend in the Netherlands are green pot plants.
In the Aalsmeer Flower market there is a big variety of green
pot plants available.
In big office buildings like banks, libraries and other public
spaces, you can find many big green pot plants indoor.
This pot plants are doing a great job; cleaning the air,
especially near your PC, and the workers are feeling
less stress and are less absent due to illness.
Do you have a pot plant in your office?
Let's enjoy the greens.
Love from Gouda, Dorien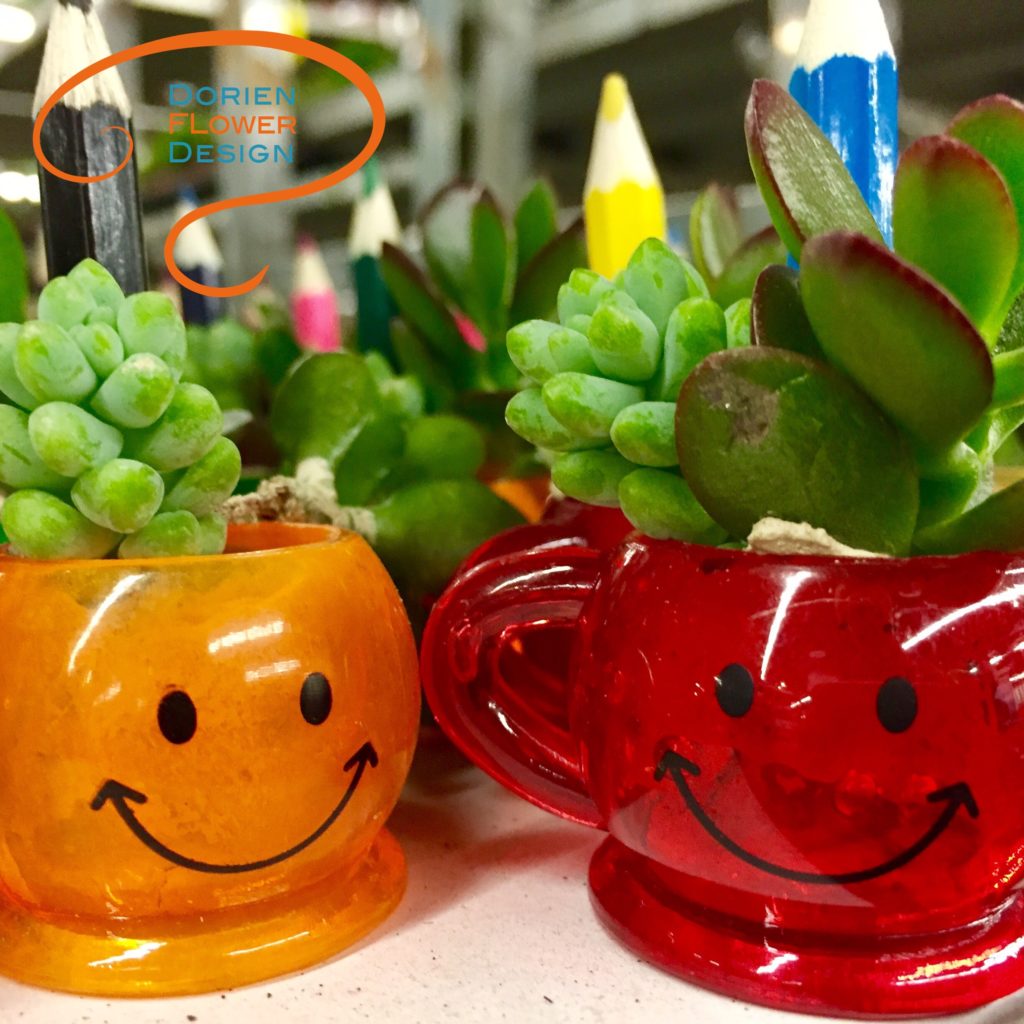 2017年8月20日
Dear Flower lover
How are you?
I went to Aalsmeer Flower action market, and bought very nice
materials for our new "Dorien's Trendy Workshop".
I also saw many fresh Hortensia flowers ready for export to Japan.
The Dutch Hydrangea is popular in Japan, because of the nice
colors and they last very long.
If the flowers feel like 'paper' you can enjoy them a long time.
As you may know from my video; Hydrangea flowers has the most
strongest energy. Nice to refresh and exchange "give and take"
your energy with this powerful Flower.
Have a relaxing Sunday.
Love from me in the green nature. Dorien
7月3日の動画でアジサイのエネルギーについてご紹介しています。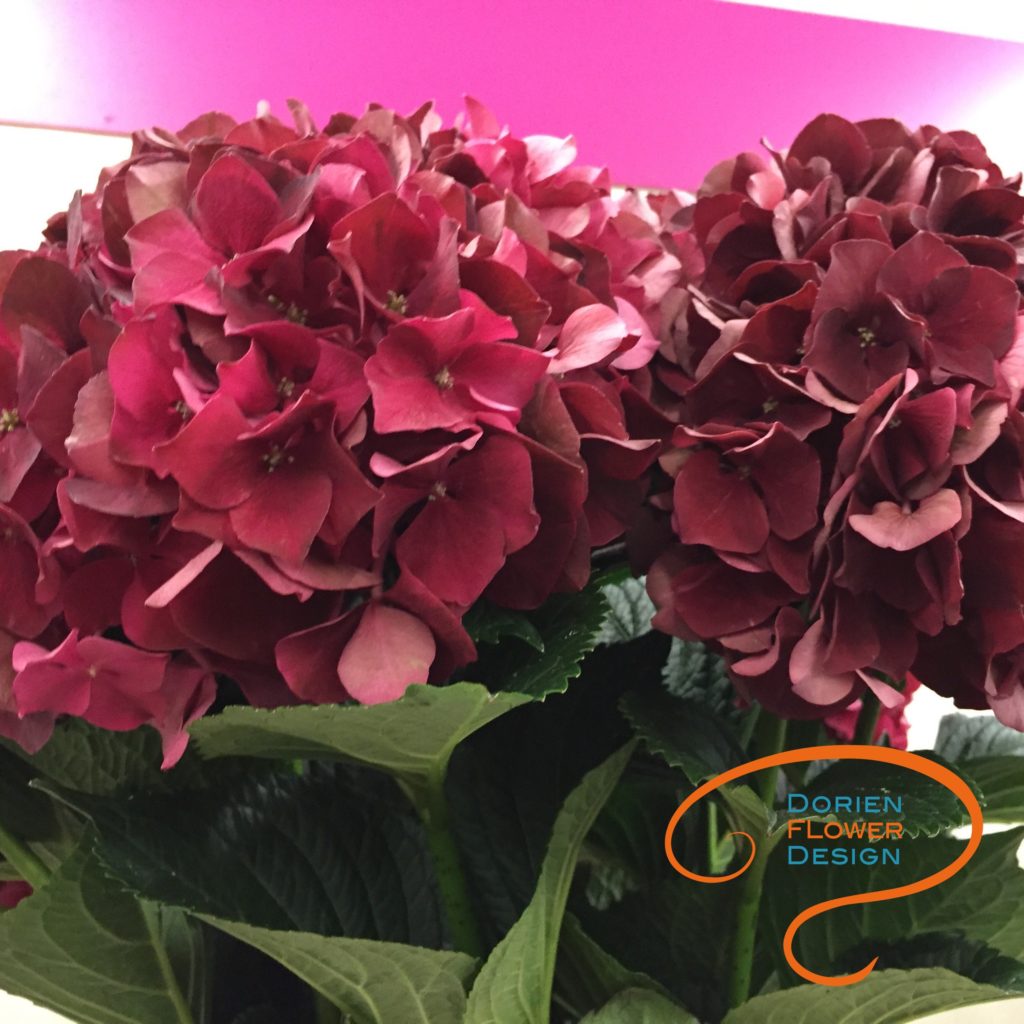 2017年8月17日
Dear Flower lover
How are you? It is typical Dutch weather here in the Netherlands
sunny and suddenly shower rains.
A few days great weather then the farmers harvesting the straw – "hooi bouwen".
Food for the cows in winter, and for flower designers to make wreaths.
The smell is like in heaven. Feeling so much home here in the middle of nature,
green all over. Like Hokkaido, cows, sheep, birds I love it.
Enjoy your moment;
Enjoy the smell of a Rosa
Enjoy a cup of tea
Enjoy your favorite food
Enjoy walking
Enjoy a singing bird.
Love from Gouda with gratitude.
Dorien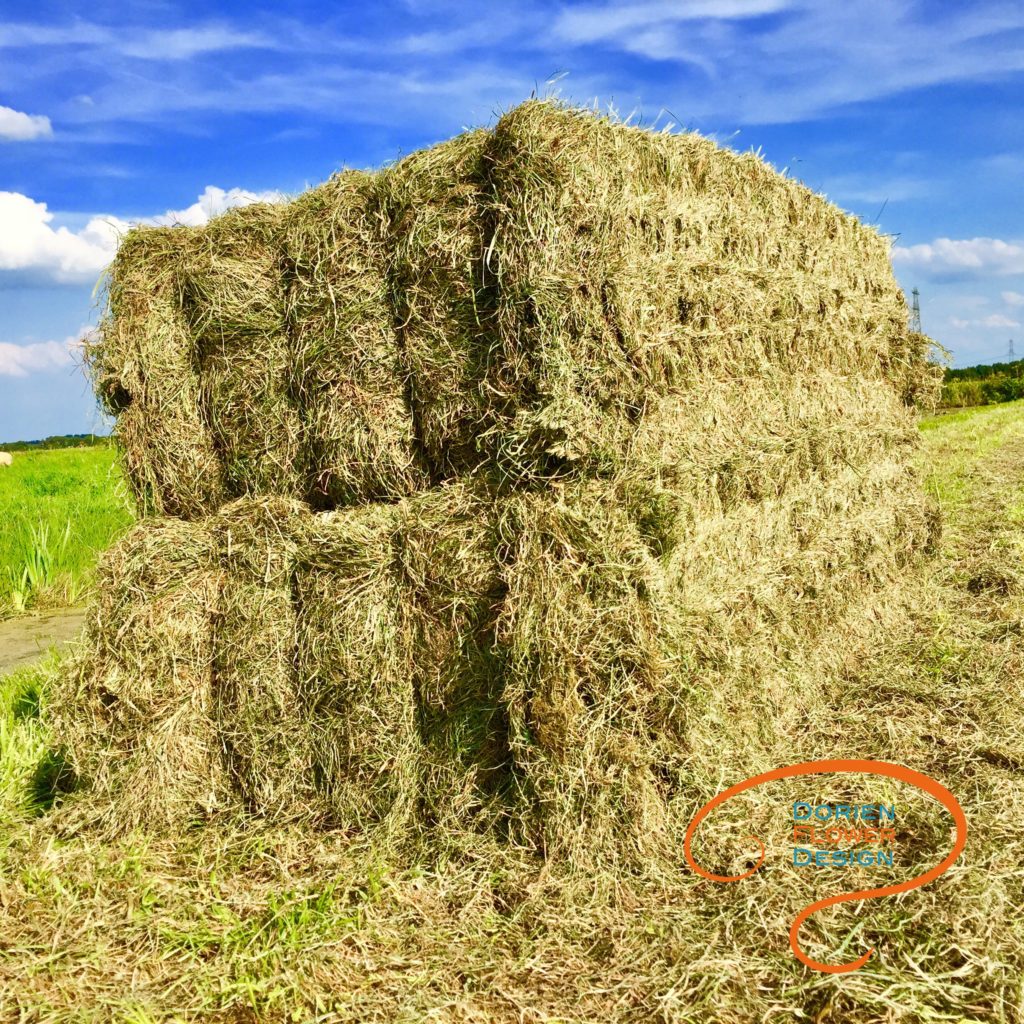 2017年8月7日
I got 177 "GET WELL" cards
Mama Ria tells me with a happy face! 177 !! She is counting them.
My mother got a minor stroke in June and her friends and family
are keep sending her many flower bouquets and get well cards.
This flower power and warm heart messages cards gives her
encouragement to do her best with her rehabilitation program.
Mama Ria is doing fine and makes little progress every day.
I am grateful to be with her and we enjoyed the home made cake
and listening (I danced) to her favorite music from Andre Rieu.
I am focusing on that we can do; eat, drink, smell,cry, smile, listen
and sing all together.
Love from Gouda with gratitude.
Dorien