あたたかい心プロジェクト(3件中 / 3件)
2022年3月17日
Dear Flower Lover,
Flowers Power make the kids Smile!
Flower Power Works!
Flower Power gives a relief to young and old!
Flower Power softens our heart!
Flower Power opens doors!
Flower Power makes friends for life!
Flower Power Thank You!
Thank you Major Suda san for your appreciation letter to our warm heart project team.
"START ONAGAWA" is rebuild again, new shops, new beautiful station, new schools, new houses.
11 years passed; the kids are now in their 20th. We wish them all a happy save and healthy life. I am the one who bow and say THANK YOU to you who made it possible to share the Flower Power with the kids in Onagawa after the earthquake and tsunami.
This project gave me the biggest satisfaction in my 40 + flower career.
Gratitude, may you all be save and happy.
Big thanks to:
Jotika Hermsen Sangha Metta Amsterdam – started with donation,
Ria Roling – send us 500 children's drawings for the kids in Onagawa,
Many friends from The Netherlands and Japan for their donations,
Dorien Flower Design students,
All the volunteers from the warm heart project ( Atatakai kokoro Project)
And last Kajiya sensei the principle for the elementary school in Onagawa.
Relax, Smile and Enjoy the Flower Power.
Great Love from Dorien Flower Design team: Atsuko Hata and Dorien Roling.
Ps)
FB link to our Warm heart project
.
フラワーパワーは子どもたちを笑顔にする!
フラワーパワーは大事!
フラワーパワーは年配の方も若い方も安心な気持ちにする!
フラワーパワーは私たちの心を穏やかにする!
フラワーパワーは心を開く!
フラワーパワーは一生の友達を作る!
フラワーパワーありがとう!
女川町の須田町長から、あたたかい心プロジェクトに感謝状をいただきました。ありがとうございます。
"START ONAGAWA" 女川町には新しいショップ、素敵な駅舎、新しいスクール、新しい家が立ち新しい街が作られています。
あれから11年が経ちました。あの頃9歳だった子はもう20歳。
みんなが健康でハッピーな生活をおくっていることを祈っています。
地震と津波がおそった女川町の子供たちと、フラワーパワーをシェアし交流をもつ機会があったことを、深く感謝しています。
このプロジェクトは、私の40年にわたる花のキャリアの中で、一番思いの強いものです。
みなさんが安全で幸せな生活をおくられますように。
多くの方にご支援をいただきました:
Jotika Hermsen Sangha Metta Amsterdam 一番初めに寄付をいただきました。
Ria Roling(ドリーン先生のママ) オランダの子供たちが描いた500枚もの絵を、女川の子供たちにと送ってくれました。
オランダそして日本のたくさんの友人から寄付をいただきました。
ドリーンフラワーデザインの生徒の皆さん
あたたかい心プロジェクトのボランティアメンバー
女川第二小学校で最初に受け入れてくれた梶谷校長先生
みなさん、ありがとうございました。
あたたかい心プロジェクトのFBリンク
で、活動内容をご覧いただけます。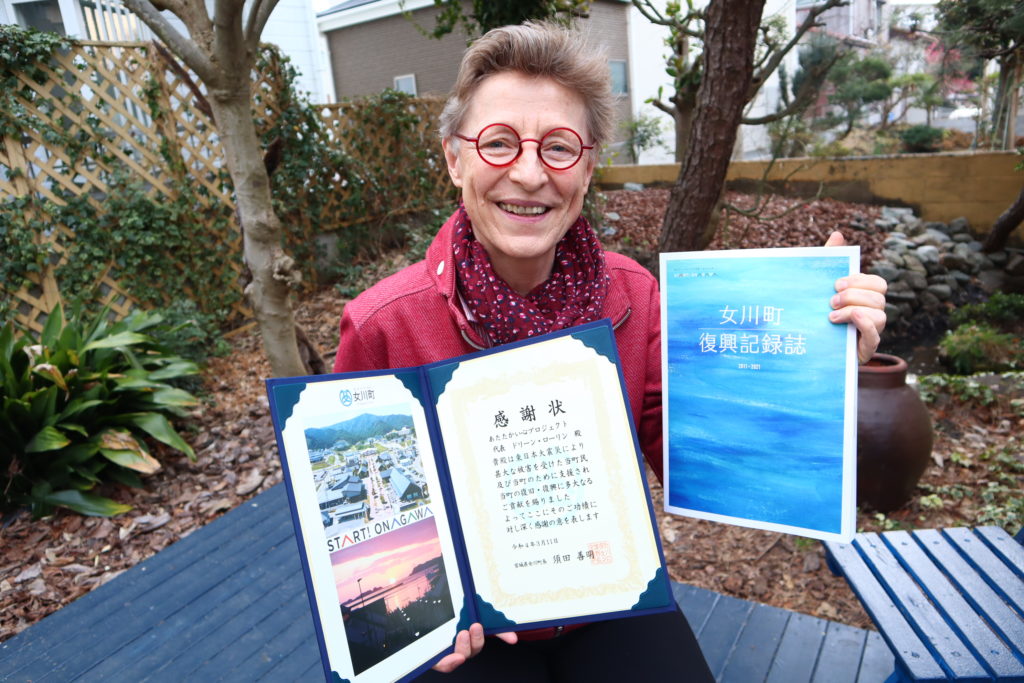 2018年5月24日
Dear Flower Lover
Are you sharing the FLOWER POWER?
When I was 12 years old my teacher asked me ; What is your biggest dream Dorien?
My answer was; To make ALL PEOPLE in the whole world SMILE. 😃
Now 45 years later this is still my biggest dream to make people happy and smiling with FLOWERS.
Unbelievable experience for me was with the Warm Heart Project for the Children in Tohoku after the earth quick 2011.
FLOWER POWER did made the CHILDREN SMILE even after this tragedy.
This children showed me the power of the flowers, the warm heart and the beautiful smiles.
You can find photos and videos of the warm heart project (atatakai kokoro) :
http://www.facebook.com/ATATAKAIKOKORO
I am so grateful to be a flower designer, through the flowers we can touch peoples hearts.
Follow your dreams.
Follow your heart.
Take one step today to realize your dream!!
Please let me know your dream !!
Love Dorien Roling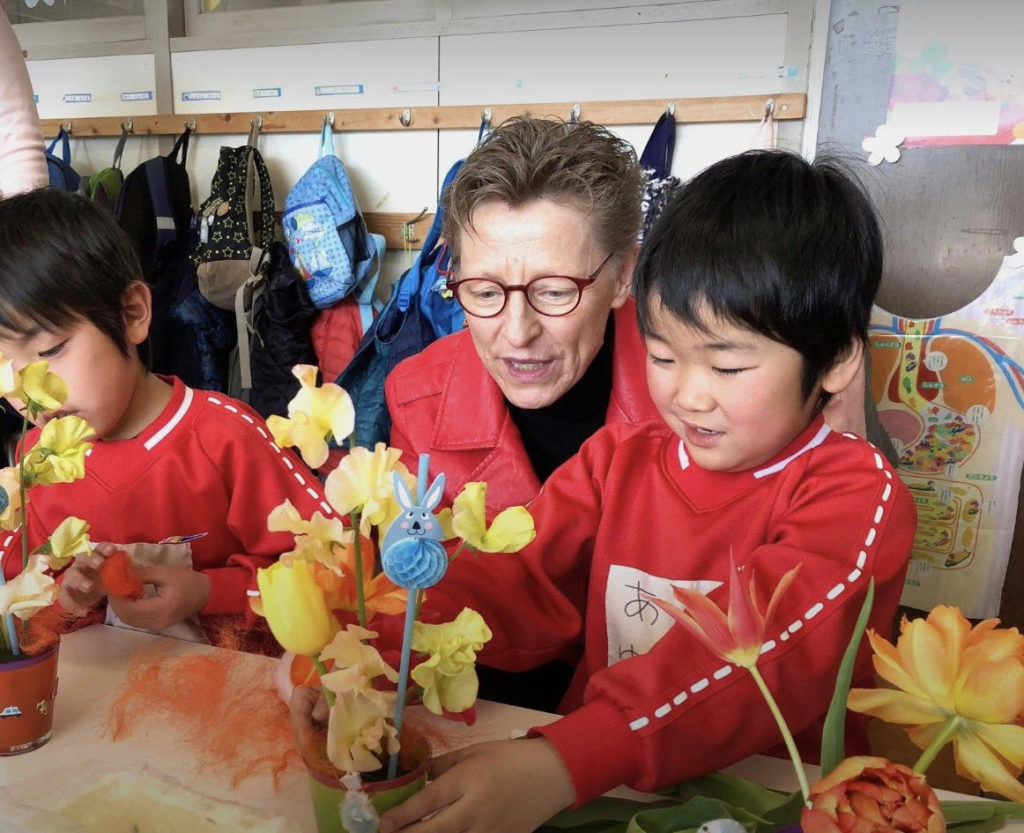 2018年3月22日
Dear flower lover,
Smiling kids is the biggest reward you can get!!
Especially from the children who experienced the earthquake & tsunami in 2011 March 11.
Please come again 🙏 asked principle Mrs.Kajiya sensei after our first warm heart project.
The kids went school after this tragedy crying every day, but the flower power put a smile on their face again.
2011~2018 ❤️ 18 times we shared the flower power in Onagawa villages Tohoku, Japan.
The flower power also healed myself after feeling and seeing so much grief and sorrow.
My mother sended me 500 beautiful drawings from the children in Gouda, and my friend Jotika Hermsen from Sangha Metta Amsterdam sended me donations-this was the start of our warm heart project.
It was not always easy and cried a lot myself, but I learned a lot.
After food and a place to sleep mental care is a big issue.
Warm heart project created warm hearts ❤️ and many great friendships.
We finalized our project and like to thank you for your support and all the donations, together we could realize this beautiful project.
Togetherness and caring for each other makes all our hearts warm.
Thank you very much🙏🇳🇱❤️🇯🇵 For all the photos, videos and rapport please look on FB-
http://www.facebook.com/ATATAKAIKOKORO
Love from our warm heart project members !!
Dorien Röling.