あたたかい心プロジェクト(2件中 / 2件)
2018年5月24日
Dear Flower Lover
Are you sharing the FLOWER POWER?
When I was 12 years old my teacher asked me ; What is your biggest dream Dorien?
My answer was; To make ALL PEOPLE in the whole world SMILE. 😃
Now 45 years later this is still my biggest dream to make people happy and smiling with FLOWERS.
Unbelievable experience for me was with the Warm Heart Project for the Children in Tohoku after the earth quick 2011.
FLOWER POWER did made the CHILDREN SMILE even after this tragedy.
This children showed me the power of the flowers, the warm heart and the beautiful smiles.
You can find photos and videos of the warm heart project (atatakai kokoro) :
http://www.facebook.com/ATATAKAIKOKORO
I am so grateful to be a flower designer, through the flowers we can touch peoples hearts.
Follow your dreams.
Follow your heart.
Take one step today to realize your dream!!
Please let me know your dream !!
Love Dorien Roling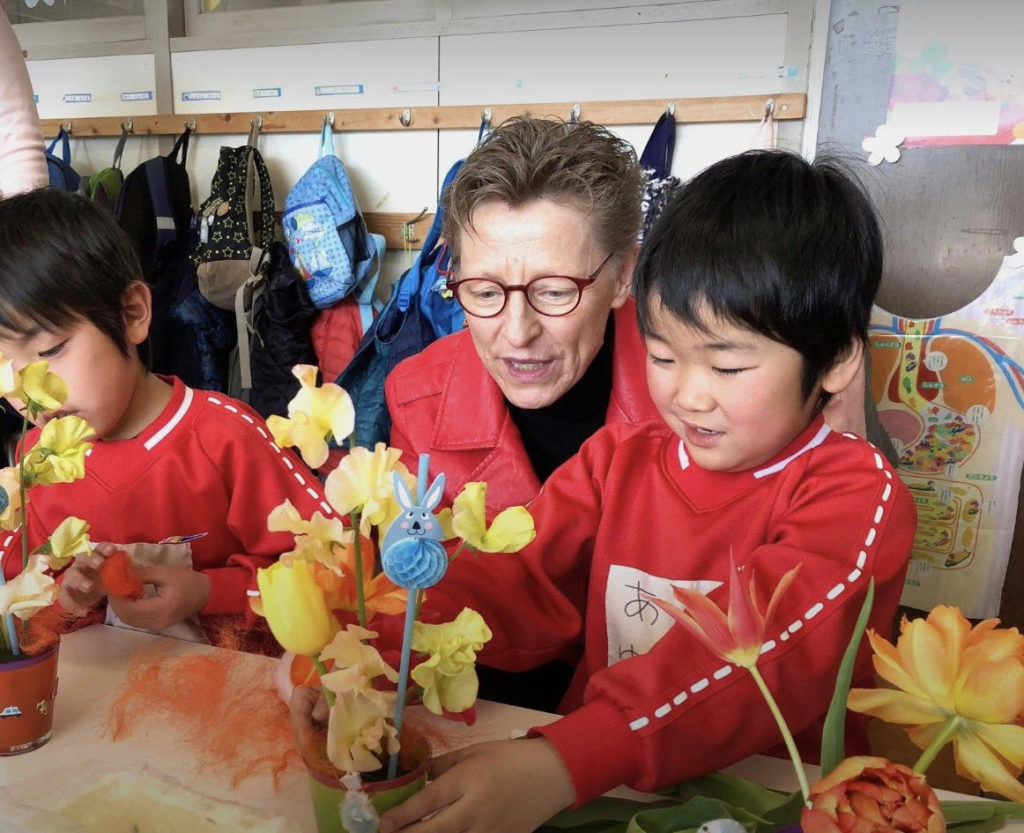 2018年3月22日
Dear flower lover,
Smiling kids is the biggest reward you can get!!
Especially from the children who experienced the earthquake & tsunami in 2011 March 11.
Please come again 🙏 asked principle Mrs.Kajiya sensei after our first warm heart project.
The kids went school after this tragedy crying every day, but the flower power put a smile on their face again.
2011~2018 ❤️ 18 times we shared the flower power in Onagawa villages Tohoku, Japan.
The flower power also healed myself after feeling and seeing so much grief and sorrow.
My mother sended me 500 beautiful drawings from the children in Gouda, and my friend Jotika Hermsen from Sangha Metta Amsterdam sended me donations-this was the start of our warm heart project.
It was not always easy and cried a lot myself, but I learned a lot.
After food and a place to sleep mental care is a big issue.
Warm heart project created warm hearts ❤️ and many great friendships.
We finalized our project and like to thank you for your support and all the donations, together we could realize this beautiful project.
Togetherness and caring for each other makes all our hearts warm.
Thank you very much🙏🇳🇱❤️🇯🇵 For all the photos, videos and rapport please look on FB-
http://www.facebook.com/ATATAKAIKOKORO
Love from our warm heart project members !!
Dorien Röling.